E-mail





Argentinian photographies
Argentinian Countryside
Visiting a real ranch in San Antonio de Areco
Estancia in San Antonio de Areco(ranch)
This is an historical estancia (ranch) just over an hour's drive from downtown Buenos Aires, is located in San Antonio de Areco, birthplace of the gaucho tradition. The Late-Colonial style mansion, built in 1880 offers visitors a magnificent setting for an unforgettable stay.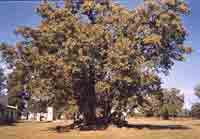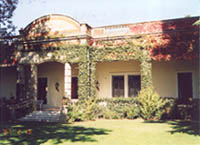 ---
Enrique Boelcke, grandfather of the present owner Eva Boelcke, purchased the ranch in 1934. Eva's father, Osvaldo, a renowned botanist, ran the estancia as a working ranch until his death in 1992. Her husband, Alberto Viaggio, an international businessman with a flair for authentic restoration, provided his expertise and support to renovate and modernise the original ranch house and outbuildings. Eva was trained as an agronomist, but since 1993 has expanded her role as farm manager to include local and international tourism.

The main house is surrounded by a covered gallery typical of the late-Colonial period, with a richly tiled floor and cascaded steps that lead into the gardens of the park.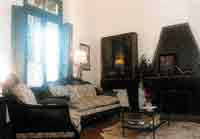 Rooms: singles/ doubles
Transports:
We can arrange your tranfer from your accommodation.
Services
:
Guests can choose from two types of visit: the Overnight Stay or the One-day Visit
.
The Overnight Stay can last from one to several days. This gives guests the chance to immerse themselves as much as they wish in the life of a working estancia, dedicated mainly to raising Hereford and Aberdeen Angus Stock.
Guests are welcome to observe and take part in the various stock-rearing activities as they happen on the ranch: milking, driving cattle to harness, vaccination, ear-tagging, de-horning, branding, etc
.
This ranch offers gaucho folk dance troops, local music groups, as well as creole horse-back skill events, such as sortija races, horseback sprints, bullock lassoing and hog-tying. Six gauchos with tropilla of horses. On request only.
Activities
:
Guests can explore the 300-hectare (ca 750 acre) estancia on foot or, accompanied by seasoned gauchos, on one of the 38 horses that are part of the working drove. Horse drawn carriages are also available. Those that want to learn some of the thousand species of Argentinean birds are provided binoculars and guide books.
Other recreational activities include: a swimming pool with solarium, ping-pong, metegol (table football), volleyball and foorball. Bicycle rides, golf and tennis at a friendly country club only 15 minutes by driving.
BOOK IN ADVANCE- REQUEST INFORMATION
E-mail
San Antonio de Areco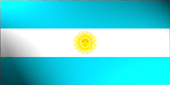 Twenty kilometres from the estancia sits historic San Antonio de Areco, a picturesque pampas pueblo, with its museums, such as the famous Ricardo Güiraldes Gaucho Museum, silversmiths, leathercraft and wood workshops, a delightful little chocolate factory and frequent country auctions, all of which serve to keep very much alive the traditions of the gaucho culture.
<![if !supportLineBreakNewLine]>
<![endif]>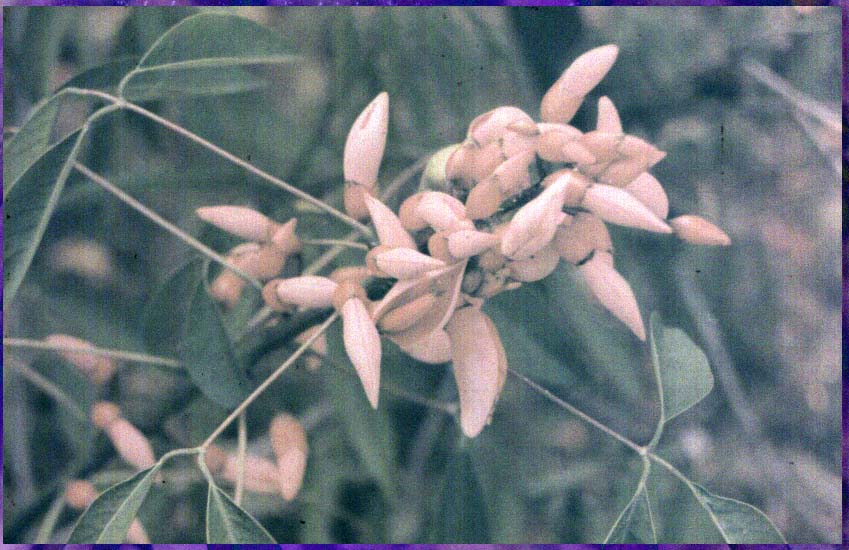 Argentina B & B

HOME HOSTEL HOTEL KNOW ARGENTINA PATAGONIA INNS
---
Copyright Argentina B & B 2002